It's been a busy summer. I've been involved with several major projects, one is building a learning video game called iSAIL, it's been a challenging but rewarding project, we've really broken new ground in analytics and behavioral analysis through game-based learning, looking for another great client who is interested in rolling out a branching-decision making 3D video game linked to your own behavioral sales model. This solution is not for the faint of heart but it is moving the needle and changing how one organization views sales training.  Your Organization could be next!
Here is a link to the website for some more information: Zombie Sales Apocalypse  And the good news is that NO zombies are required, we've changed the antagonists in the game to z-Ruptors. They are not as threatening or gory as zombies but just as critical to the learning.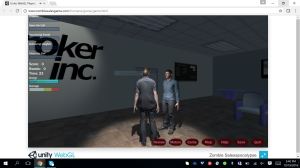 I've also been working on a fascinating board came called Total (re)Call. It's a game designed to teach Pharmaceutical Sales Reps  the ins and outs of conducting a call in a hospital or physician's practice. It's old fashion, fun and highly interactive and social. You can see the conversations around the table related to conducting the sales call. Exciting project and it can be easily modified to match any organization's sales model. Great activity for a POA  or launch meeting.  Check out the board that was developed.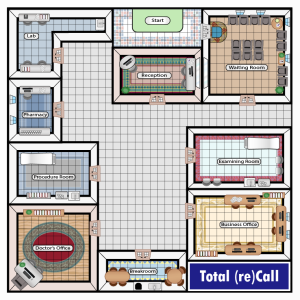 I've also created a few card games around the zombie theme. Zombie Sales Apocalypse: The Card Game and Zombie Instructional Design Apocalypse and Zombie EdTech Apocalypse. You can check out the card games and link here: Zombie Card Games. The real power of these card games is that they can be customized and used for your individual learning needs to help your sales force, instructional designers or others apply knowledge in a role-play situation without all the draw backs of typical role plays.
In the midst of all these projects, I was happy to discover that two of my books were featured on the list of The 48 Books Every Aspiring Chief Learning Officer Should Read. It's an honor to be on that list and to see other books on the list to which I have contributed. Take a look at the list, lots of great reading materials and quick reviews that you should read on that list.
I've also recently done a fun interview with ATD in honor of their 75th anniversary called Gamification Evolves It was lots of fun talking with Justin Brusino. Take a listen.
Another fun interview was with Will Thalheimer of Work-Learning Research. Here is the link to the interview called Interview with Karl Kapp on Games, Gamification and LEARNING!