The other day I had a chance to talk with Mike Lozicki of MediaLab 3D Solutions and ask him a few questions. Mike is the President & CEO of MediaLab 3D Solutions.
Little about Mike's company before we get started.
For nearly two decades, MediaLab 3D Solutions has been the leader in digital asset creation and interactive solutions for the homebuilder, consumer product, defense and engineering industries. Today, MediaLab continues to keep its clients on the competitive edge by transforming traditional visualizations and training into 3D animations and interactive presentations proven to increase engagement.
MediaLab's innovation is driven by its knowledge of emerging technologies and study of industry and consumer insights. With a creative team of over 90 developers, designers and animators, MediaLab is a Microsoft Certified Professional Developer (MCPD), Microsoft Gold Certified Solution Developer and is also Autodesk AutoCAD Certified.
Kapp: Tell me a little about what your company does?
Lozicki: We work with clients like Whirlpool, Black & Decker, Lennar and Kohler to replace up to 60% of their product shots with photorealistic 3D images and animations. But, within the last few years, we've started transforming traditional training programs into 3D interactive presentations. After some initial testing, we're finding that 3D does appear to increase retention and comprehension — especially when it comes to competency training, certification and safety training.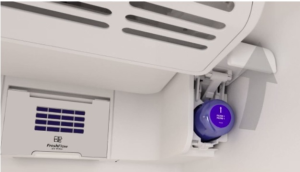 Kapp: Why do you think 3D is so important from a learning and development perspective?
Lozicki: Right now, most training methods are outdated. Companies have 2D Power Points, standard face-to-face training and printed SOP docs. But, while trainees may memorize that information, they don't actually learn. 3D engages the learner and literally walks him/her through a procedure or process. And, let's face it, moving through a highly realistic 3D environment or operating 3D interactive equipment is a lot more fun than reading slides or a manual. Making it fun makes it stick.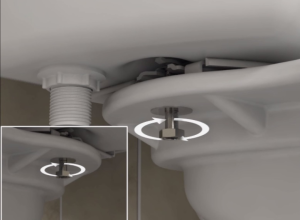 Our team combines an instructional design approach with 3D technology to clarify complex processes — whether it's a new product feature, safe handling of equipment or proper mixing of chemicals. The cool thing is we can use 3D cutaways and exploded views to show equipment and procedures from the inside out — something that even video can't do. And, because we integrate testing within the interactive training program, trainees demonstrate proficiency faster and are more likely to retain the information while on the job.
Kapp: I understand how effective it is but isn't 3D development expensive and time consuming?
Lozicki: You'd be surprised. Without the hassle of photo shoots, lighting or video crews, 3D is exponentially more cost-effective in the end. And, because we can instantly change equipment details like handles, knobs or labels, 3D proves to be extremely practical and flexible as training needs change from year to year.
Kapp: Can you give an example of how your clients might use your services?
Lozicki: We've had clients in multiple industries approach us about 3D training programs. Dental equipment maintenance, forklift operator safety, installer training, truck-driver training, Hazmat instructions, chemical mixing…you name it. Virtually any company that needs to certify or train employees on how to use physical items or equipment can benefit from 3D.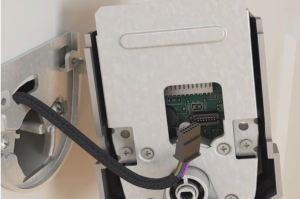 Kapp: What thoughts do you have on the future of 3D and learning?
Lozicki: I definitely see mobile playing a huge part in 3D learning and training. For example, let's say an employee is out in the field installing a shower stall and forgets how to measure for faucet components. With 3D training, he can pull it up on his phone or tablet and get the answer he needs right on the spot. We're paying close attention to new technologies like augmented reality, and iBeacons as we expect those technologies to make learning easier and more engaging as well.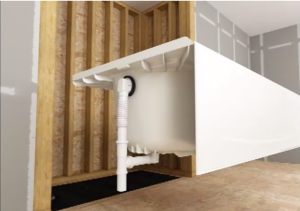 Kapp: Any advice for my graduate students relating to thinking about 3D for learning?
Lozicki: Think about everyday instructional processes that you have gone through and found difficult — like instructional manuals. Think about what made them difficult, cumbersome, boring or confusing. Then, see if the learning could be presented using 3D. Think about how the learner would interact with the product or equipment in real-life. Can you add cutaway views of the inside of equipment to make it easier to understand? You've got flexibility with 3D that you won't find in traditional training methods. Imagine the ideal training environment and translate that into 3D.