So Apple launched a new watch which is, I admit, very cool looking and something many people have wanted since they first read a Dick Tracy comic book.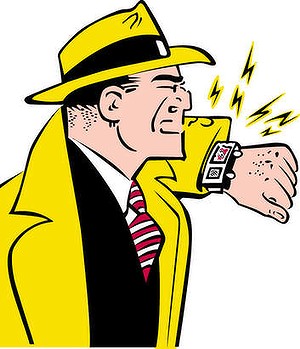 Already I have seen cries for incorporating the watch into some type of training…the cries are not for a specific type of training…it's just that the watch is cool…so automatically it should be used for training—any type of training….let's just use that watch for Pete's sake…use the watch for learning, it's a natural.
Slow down, please just slow down.
This is one of those times when we need to be careful. Let's find a real problem that needs to be solved and then use the watch to solve that real problem. Too many times in this field we see something cool and we throw it toward training in hopes that it will stick.
I am sure there will be many chances to use this type of watch intelligently but let's think through those ideas first before we jump on the watch as the "ultimate" mobile learning device.
Find the one right, perfect use for the watch and then build a learning program around it. Don't start with the cool gadget and "find" a need.
Let's first look at our other learning or training interventions and figure out what works there and what doesn't work before we invent WLearning (watch learning).