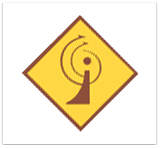 I am the assistant director at Bloomsburg University's Institute for Interactive Technologies (IIT) which is an exciting and innovative "think tank" and research center studying the application of technology to corporate educational needs. The IIT is currently at the forefront of e-learning and is constantly exploring ways in which learning can be faciliated through technology. Visit the Institute for Interactive Technologies.
The Institute for Interactive Technologies was established in 1985 as a research and development group focusing on emerging interactive learning technologies. Its primary purpose is to conduct original technology-based development and research projects providing graduate students with an opportunity to work on "real-world" projects. The IIT is a consortium of faculty, staff, and graduate students in Bloomsburg University's Department of Instructional Technology.
This strategic alliance offers students practical hands-on experiences as they apply theoretical knowledge to real-life projects and, at the same time, fosters the development of effective and innovative instructional solutions. The Institute also assists corporations in their efforts to achieve business goals through technology.
The Institute seeks to help business leaders understand the impact of interactive learning technologies and e-commerce on their workforce, improve the performance and competitiveness of their corporations, and providing a fact base for sound instructional interventions.